Walking the city streets with a sizable fuchsia fish sculpture in my arms, I feel truly happy. Twisting mundane and utilitarian steel wire into intricate patterns, I feel like I'm making the world make sense. Suspending a heart within a bird within a heart, I watch them swing gently, sharing the dance, yet each with a rhythm of their own.
On a level, it's a kind of a game of defamiliarization, absurdity and deconstruction. At the same time, the game is deeply personal. Finding vibrance in greyness. An escape beyond the mundane and the routine. New meanings for old contexts and new contexts for old meanings. Deconstruction is an important tool in my artistic toolbox, but I use it in a way that's gentle and quiet, painless and full of caring, in a way that's constructive, with bits of day-to-day magic. The fragments of reality I take apart bit by bit come back forming a vibrant and brave new world.
My work is my search for balance: between structure and chaos, perfection and imperfection, the collective and the individual, patterns and breaks and glitches within them, the rigid and the vulnerable, finding shelter and being imprisoned. This fascinates me both within each piece I create and in the world around me.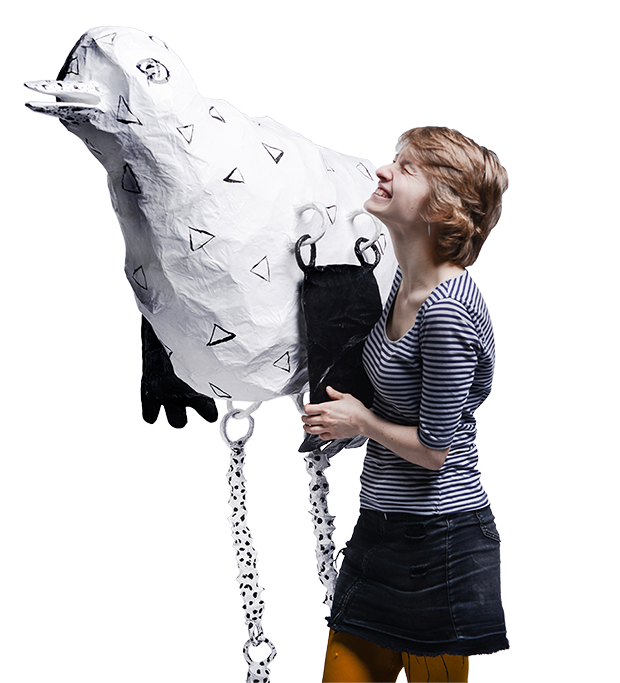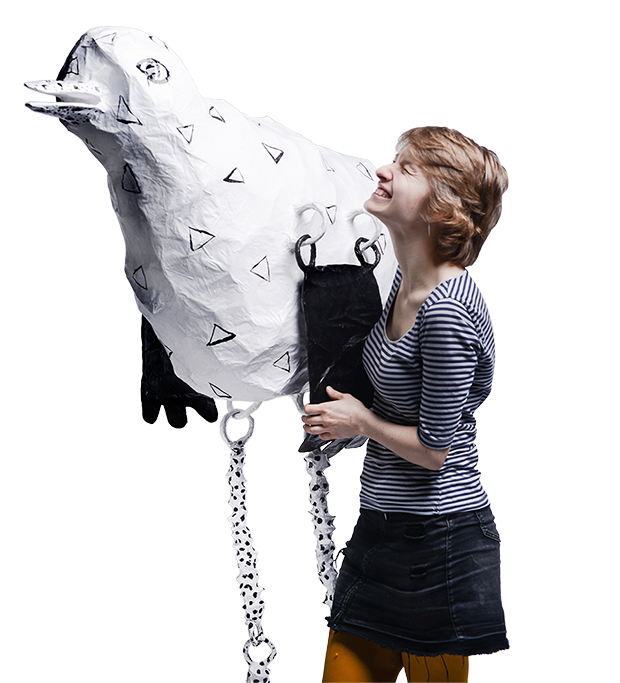 Want to stay in touch?

Join my newsletter to get my newest square pics, their stories and sneak peeks into the studio.
I don't like to overwhelm your inbox, so my newsletter only comes out once a month or on special occasions.
I'm just starting my newsletter, and I'm planning goodies like free coloring pages and printable pics. My subscribers will also be the first ones to know when prints of Some Stories Squared are available.
Looking forward to staying in touch,
Yours,
Fox.